As mentioned before Los Angeles was quite a different experience compared to Southeastern Asia, especially when it comes to prices. For four days we went to touristy places like the Hollywood sign, Universal Studios, Hollywood Boulevard and Rodeo Drive to mingle with the celebrities, which there were none of. However, we saw a few when going to the cinema as there was a premiere on a standard Hollywood comedy/romance flick which got horrible reviews immediately after the release.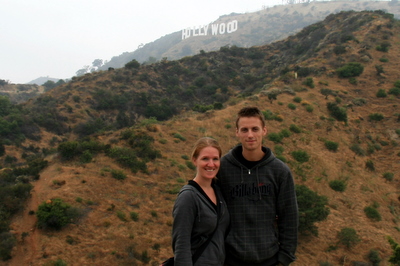 We were to fly out of Los Angeles at 1:30 AM so we were quite disappointed to see the enormous line of people outside the check-in building a few hours before takeoff. The disappointment was soon gone when we, at the gate, found out that our tickets had been upgraded to business class, so we had a decent sleep after a few free drinks and woke up to a nice breakfast 6 hours later. Thank you, Taca Airlines. The people squeezed together on monkey class probably didn't feel the same way, though.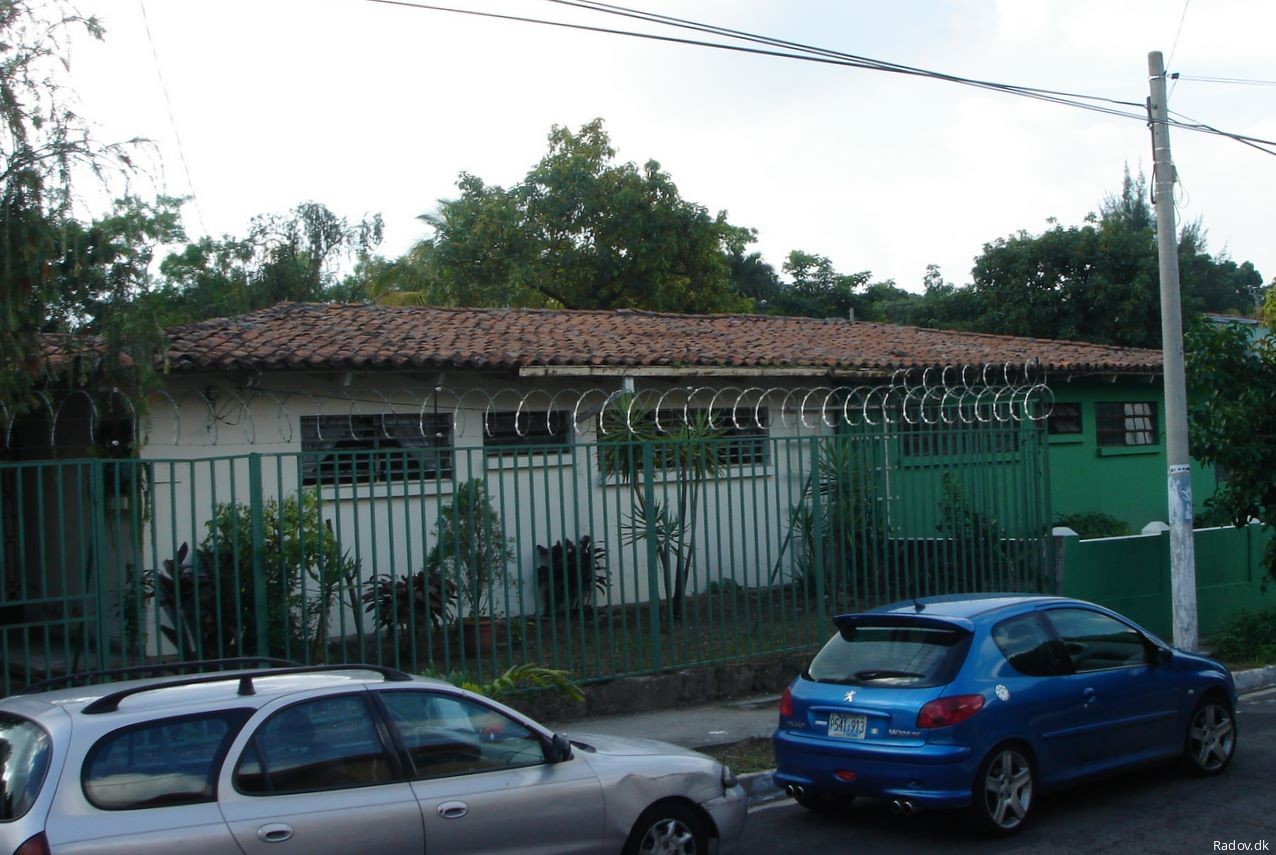 We arrived early in the morning and took a taxi to San Salvador for $25, a fixed price. The highway was protected by heavily armed soldiers all the way to the capital and the city itself seemed to be locked down completely. Every house was sheltered by high walls with barbed wire on top and only accessible by a sturdy locked gate. Guards with shotguns were scattered all over the area as well; probably hired by the local businesses. We had booked accommodation in advance at Ximena's Guest House, which had horrible rooms, but nice and helpful staff.
Still suffering from the jet-lag we didn't really do much the first few days in San Salvador. The fact that there are so many precautions for travelers to take and dangers to be aware of makes it almost uncomfortable to walk outside. We managed to see Puerto del Diablo, a mountain peak once used for ritual sacrifices, but lots of clouds came in just as we reached the top so everything was just white.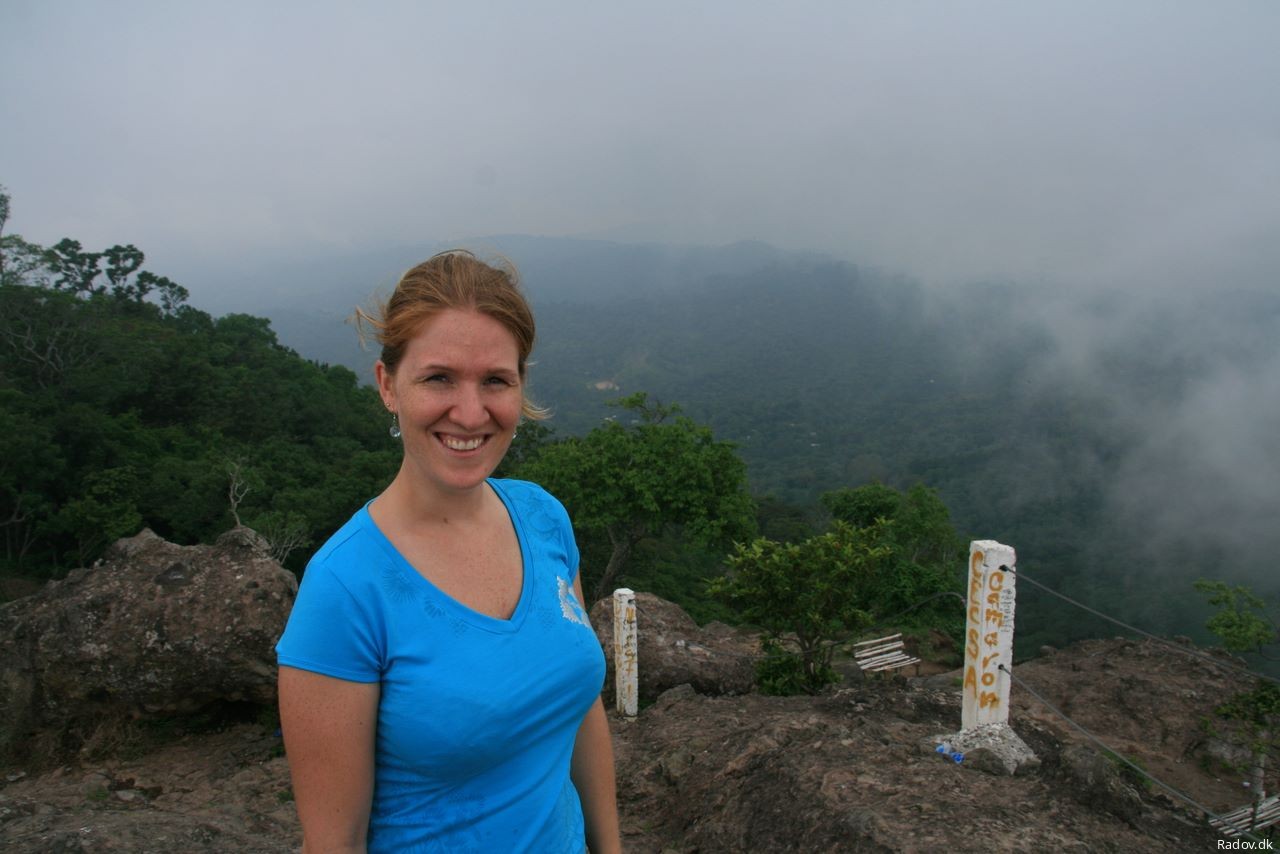 The last night in San Salvador we met some other travelers on our hotel and we all went to La Luna Casa y Arte a few blocks away for a bit of nightlife. An awesome nine man reggae band called Los Tatchos played there that night showing a completely different side of El Salvador. Pure fun!
The following day we had booked a room at a beach called Barra de Santiago on the southeastern coast. It took an express bus, one chicken bus (slang for an old American school bus) and a local ordinary truck to get there and Ximena's sent a guide, Oscar, along to make sure we got to our destination (which would have been impossible without a guide). The hotel we're now staying at is called Capricho Beach House and is located on the beach among coconut palm trees and sun beds and apart from one other guest the first night we practically have the place for ourselves. The water is nice and warm and the 3 meter waves are perfect for surfing which we tried to learn the first day we got here. With two instructors and two boards we threw ourselves at the waves and it went much better than expected even though the waves seemed a bit violent for beginners. We were told that further down the beach we would find even bigger waves so we didn't whine.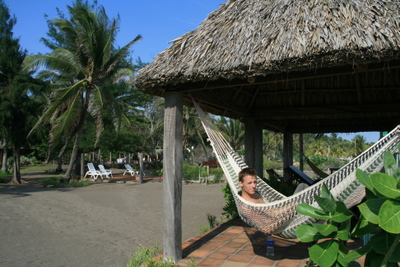 In the evening the soccer game between El Salvador and Mexico was on and we were invited to the surfing instructor, Julio's, house to eat and watch the game. Despite not really knowing much Spanish we had a hard time talking to Julio and his family, but we got some of the typical local food, pupusas, and got a taste of how welcoming and nice people actually are around here.
El Salvador won the game 2 to 1.
The plan further on is to surf one more day here and then move on to some other place – either Guatemala to the west, which is very close to where we are, or Honduras to the east.
The few pictures we have from El Salvador so far.