At the time of writing we're on Ko Lanta which is a small island 1100 km south of Bangkok. We stayed one night in Krabi which is a city mostly used as a hub for travelers moving on to the islands in the region. We arrived around dinner time, found a bungalow to sleep in, and went about 300 meters down the road before being invited to Tan's 49th birthday. Tan is the owner of a bar called "Jam Club" where we had free Thai food and grabbed a couple of beers. Maybe quite a lot of beers even. Anyway, we had a fun night where we met some really nice more or less local people, amongst these Aussie-John, the French guy Elliott, our lovely waitress Sara, and a German guy insisting on arm-wrestling for some reason (but why?!?).
Gaining a sturdy headache we miraculously got up next morning before noon. Maybe it was because of the construction workers doing their thing next door, who knows… We met up with John and his mom, Christine, at Relax Café having a hangover-breakfast (us, not them). With quite a bit of help from John (thanks again!) we managed to get a minibus to Ko Lanta where we are now and got a place to sleep at Blue Sky Bungalows 30 seconds from the beach. This is indeed paradise if you want to do absolutely nothing but eat, drink, sleep, swim, and work on your suntan so we'll probably stay here for a while before moving on to some of the other islands.
Actually I can't really find much to complain about. It's a bit of an unknown and uncomfortable feeling but I'm sure something will come up soon :-).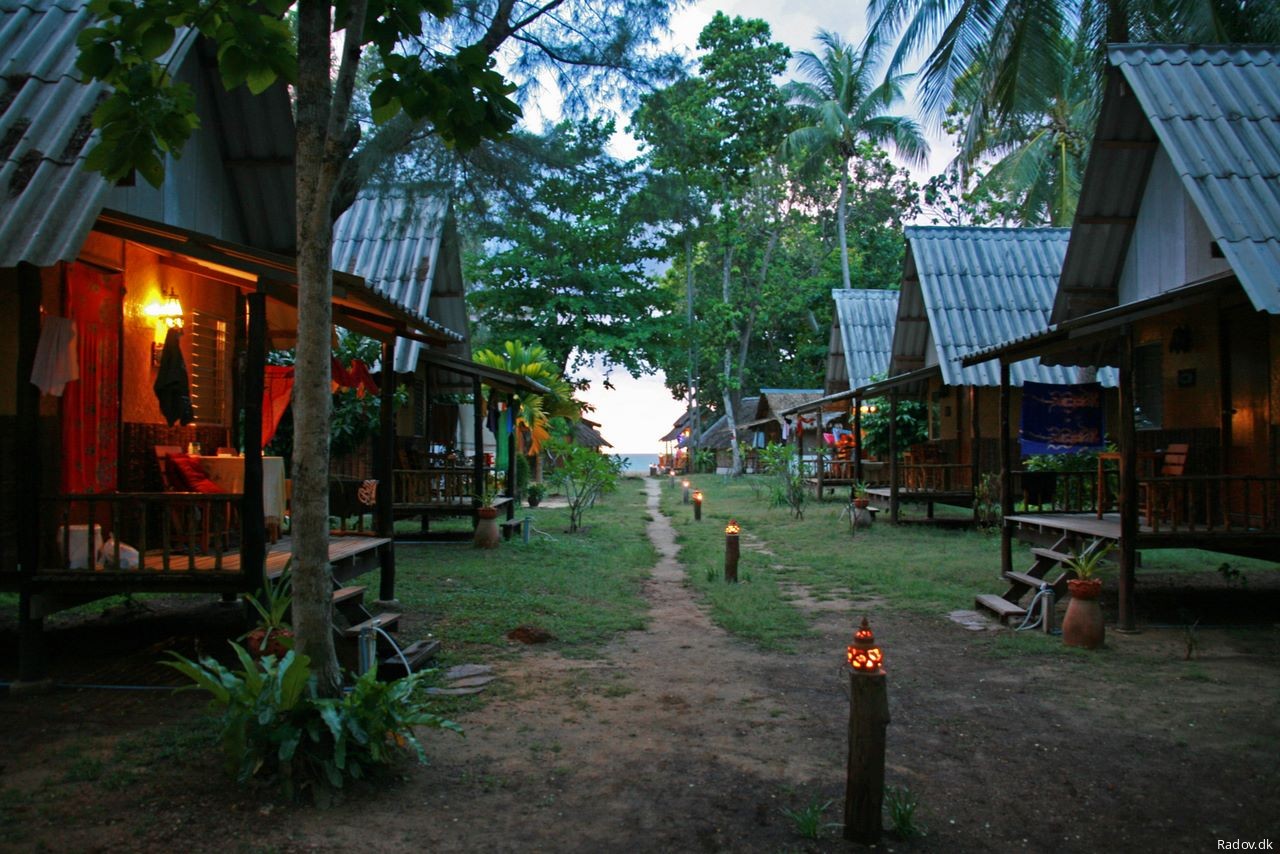 View the photo album here: Krabi & Ko Lanta