On the second day in Nazca we caught some guy staring at Lisa through a rooftop window in our hotel bathroom. The window wasn't a see-through but had a piece of the corner cracked off – just enough for an eye to fit. Obviously Lisa started yelling at the pervert which made him panic and he started fleeing. We were pretty sure it was one of the guys from the hotel staff which was even more disturbing. The hotel, El Mirador (50 soles, $17, including breakfast) located on Plaza de Armas, was okay really – except of course for voyeurs staring at your toilet habits.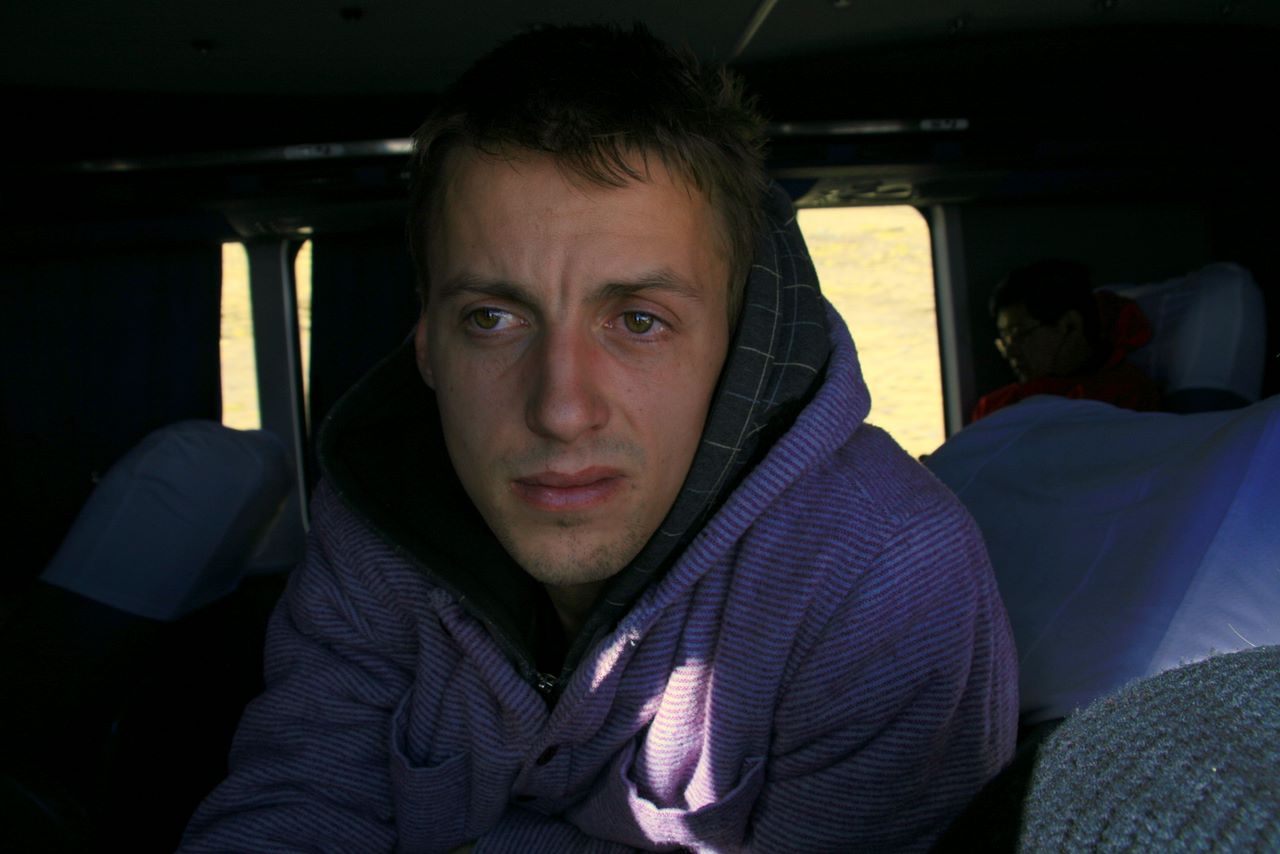 After accomplishing seeing the Nazca lines we had to find a way to go to Cuzco, home of Machu Picchu, a pre-columbian city placed on a mountain ridge. To get to Cuzco we had to go14 hours by bus reaching altitudes of more than 5 km. Apparently no bus companies go during the day so we booked a night bus with Expreso Sanchez with a pickup at midnight at the "terminal" which was more like a clay hut.
The bus was of course three hours late and when it finally arrived at 3 AM we got nicer reclining seats as compensation. We read somewhere online that the road from Nazca to Cuzco was generally alright. Lies! Some stretches seemed fine but others were bone rattling unfinished dirt roads. The curvy road took us to very high altitudes in the Andean mountains which caused a bit of altitude sickness symptoms for both of us.
We arrived in Cuzco at 5 PM next day completely exhausted. Luckily we had booked accommodation in advance at a hostel called Hostal Sweet Daybreak, as we knew everything would be booked because of the high season for tourism plus a Peruvian holiday. When we got there a German guy told us a "funny" story about how he gave our room away to an American with the name Andersson, which he felt was similar to my first name. He told us the American had already bought him a beer and all as if this piece of information would make us accept the situation. He then "compensated" by sending us off to another German run hostel (Amazon Hostal) which was dirty, pricier and super cold as they had given all their heaters to other customers. The German guy wasn't willing to do more about correcting his mistake, so after yelling at him and explaining him how big an idiot he was, we refused staying at this bone chilling place and found a cheap, but crappy, hostel run by locals.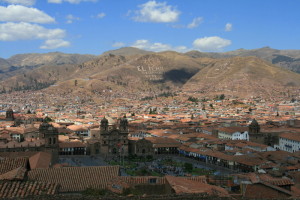 Cuzco is located in 3500 meters and is therefore much colder than the other locations we've visited in Peru so far. Especially during the night temperatures drops drastically. So after we got tired of freezing to death in cheap hotel rooms we found a nicer, but more expensive, hotel called San Blas II (90 soles, $30, with a discount).
Photos from Cuzco