A couple of days after we got to Roatan island, Manuel Zelaya, the president, got tossed out of Honduras by the military and the event caused quite a stir on the main land. On the island, though, we are still scuba diving, snorkeling, eating burritos and enjoying the tropical climate. We hear the locals discuss the current political chaos once in a while but the easy going islanders don't seem to fear the future.
We are currently only affected by the temporary curfew the new government has issued which dictates nobody should be out after 10 PM. And after a hard days diving (and in Lisa's case, snorkeling) we are ready to sleep early anyway.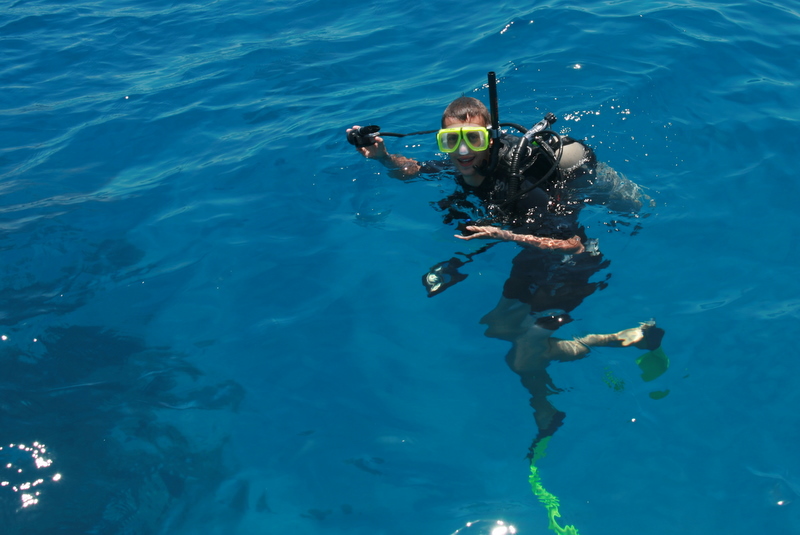 I finished my Advanced Open Water diving course after a deep wreck dive which was awesome. Unfortunately we don't have photos from that but we've allied ourselves some other divers who brought an underwater camera to the wreck and a few photos should be on their way. Other dives included seeing some incredible coral reef, rays, groupers, snappers, giant crabs, lobster and lots and lots of colorful smaller fish. Lisa doesn't dive as it might cause atrial fibrillation which she has had a few times at home, but she's doing okay by snorkeling with sea turtles and fish in all sizes.
The Bay Islands is a constellation of four islands, Utila, Roatan, Guanaja and Cayos Cochinos with the first three islands as the more popular ones. Utila is the cheapest but less attractive island suited for backpackers who just came to dive. Guanaja is an expensive and fancy island which doesn't really fit our budget. This leaves Roatan as the medium priced island with accommodation in every price range. We are currently staying in a cabin for $30 a night at West End where everything is a bit more affordable but still very nice. Still we had to move from one cabin to another as some corroded wires started a meltdown in our fuse box. Electric installations rarely meet a high standard here.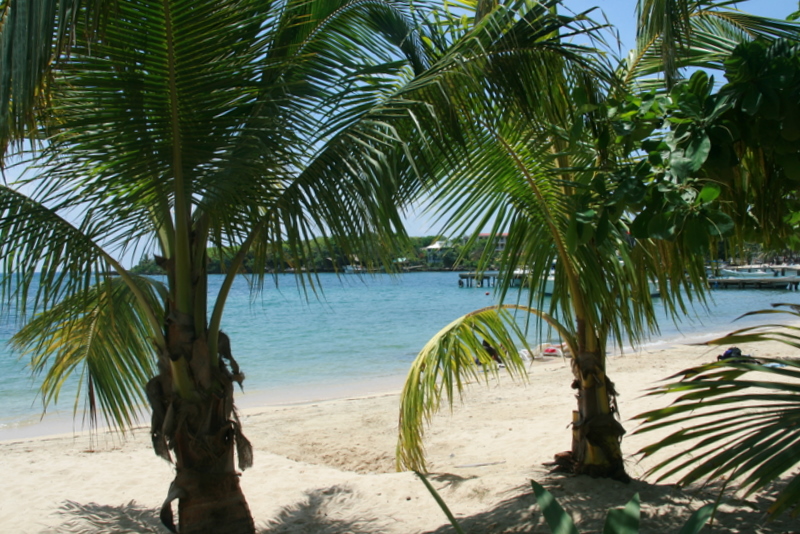 As something very different we experienced a light earthquake the other day measuring 4.9 on the Richter scale. Apparently Bay Islands are very close to where the Caribbean tectonic plate meets the North American which causes frequent tremors around here. On 28th May, less then a month before we got here, Roatan was struck by a massive earthquake measuring 7.1 which had all sorts of tsunami watches on alert. Fortunately no tsunami ever came and no reports of casualties either, but the locals are still talking about it as a frightening experience.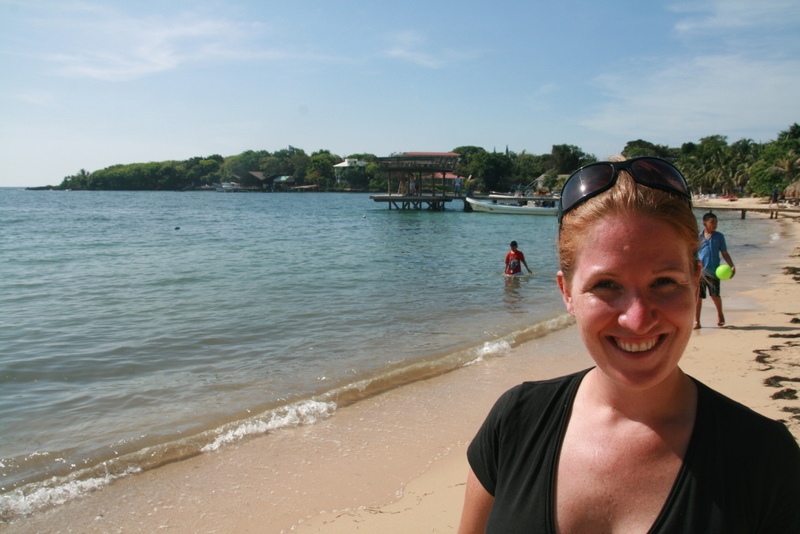 The political situation remains tense on the main land it seems and all national bus traffic has been stopped. Our original plan was to go through Honduras by bus south to Nicaragua but that plan might have been shot to pieces. So we're just waiting here until the political situation stabilizes. After all it is not the worst place on earth to be stuck…