After the first night we moved out of our hostel as we wanted something better. We found one called Luna's Castle, a real backpacker joint, with overpriced rooms for $28. We stayed for two nights spending most of the time trying to cure Lisa. We did however get to see lots of the city driving the taxi from Casco Viejo, where we lived, through the slums of the neighboring sections and into downtown to the hospital where brand new skyscrapers dominate the skyline. Panama City shows greater contrasts than any of the other Centralamerican capitals we've been in so far. In one part of town extreme poverty is found living in seemingly condemned buildings and 200 meters away a 30 story brand new office building is rising up. Many old colonial buildings are left to fall apart and many just sits there without a roof of even any floors in them. It might sound like a unpleasant place but it actually is quite charming walking the streets of old town as it feels like a giant museum. A superficial feeling of security in old town is provided by a large amount of heavily armed police personnel – very comforting.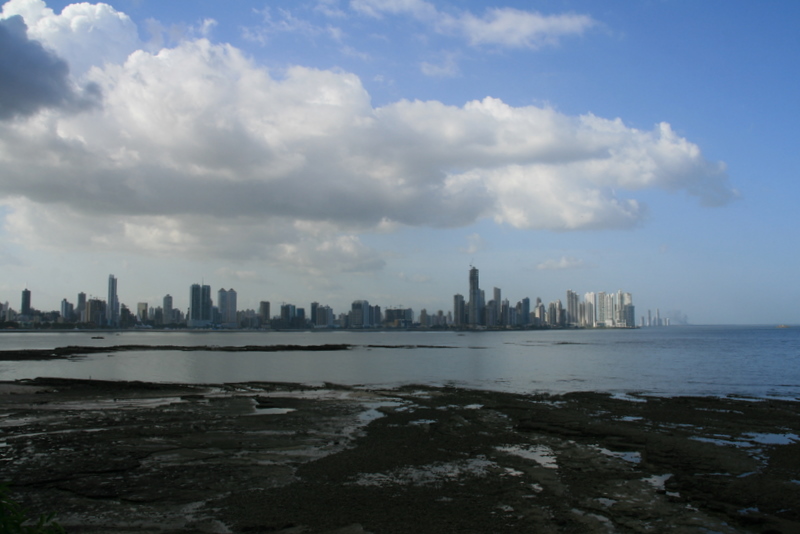 As we've only been in warm places so far we figured we'd need some jackets for Peru. We went to a mall called Albrook and thought we would spend a few hours there not realizing this was the biggest mall we had ever seen. We managed to explore about half of the first floor before giving up and buying cheap $20 and $25 jackets from random shops.
No trip to Panama is complete without checking out the Panama Canal so the last thing we did in Panama was taking a cab to the Miraflores locks to see the big ships pass through. We paid $8 each to get in and got to see two huge vessels and some of the canal's history as well. Good fun and interesting engineering.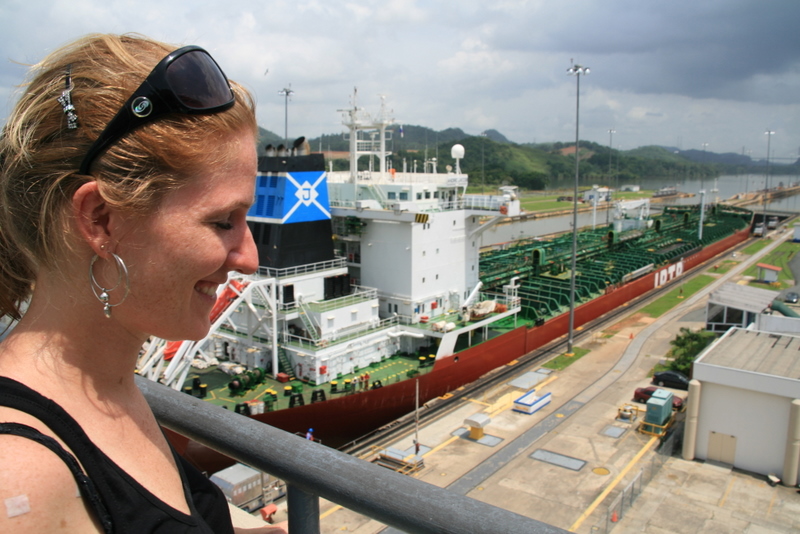 We made our flight to Lima without problems after Lisa got her daily shot at the hospital.