Four hours after leaving Lima the bus dropped us off on the highway in the afternoon and we went to the nearby city Pisco to get Lisa's shot done with. Apparently there were two hospitals in Pisco and they wouldn't let us in at the nice one for some reason, so we had to try out the worn down hospital. The hospital consisted mostly of old army tents but we saw a doctor in a concrete building who gave Lisa her injection for free. The rest of Pisco didn't look like much as an earthquake had laid waste to most of the city two years ago.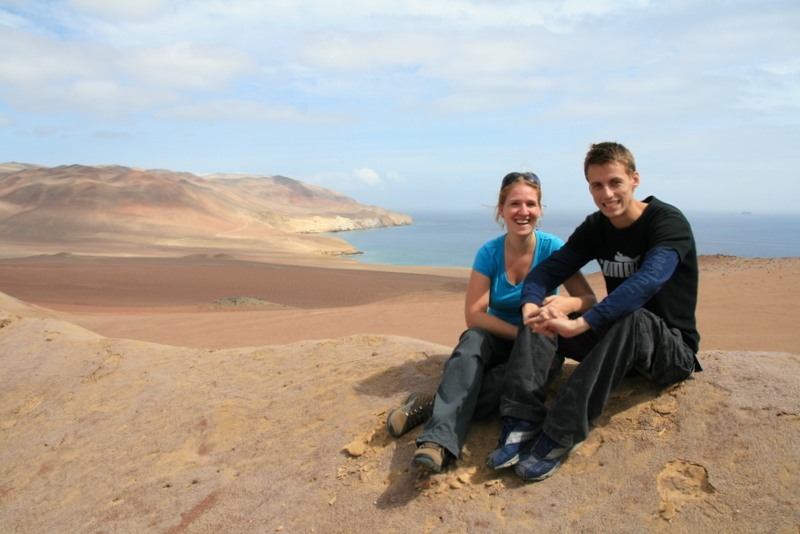 After the daily hospital visit we took a taxi to Paracas 20 km south of Pisco. Paracas is a touristy fishing village surrounded by desert. The big thing here is Islas Ballestas, a 30 minute boat ride away, and the nearby national park, Reserva National de Paracas. Islas Ballestas is a refuge for many marine animals including penguins and sea lions so we bought a ticket immediately at arrival in order to go next morning. This proved to be a lame move as the tour was canceled for the next three days because of rough weather. Our booking agency did however refund some of our money and instead we got a day trip to the national park where we saw lots of animals and lots of sand. The agency was owned by the hotel we stayed at (Refugia del Pirata, 60 soles, $20, breakfast included) and our room was luxurious compared to our normal standard.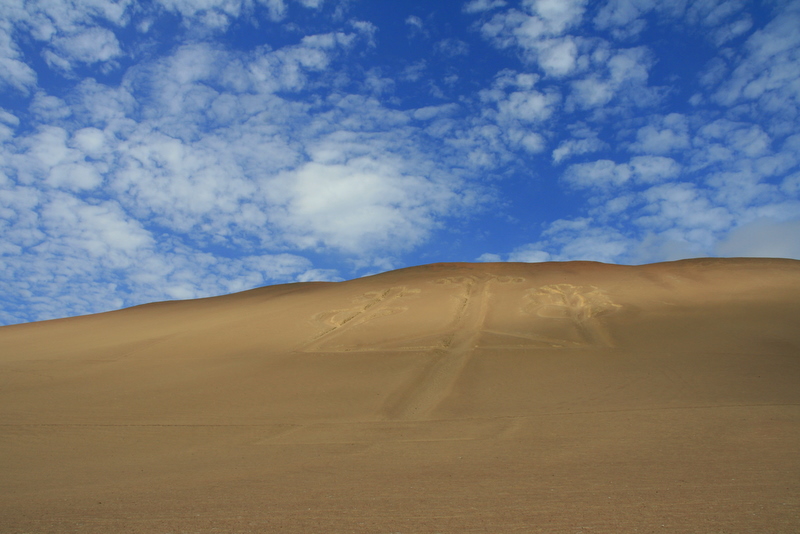 After Lisa got her fix at the local pharmacy (which seemed much cleaner than the hospital in Pisco) we took a taxi to the highway and caught the bus to Ica, a city 1½ hours south of Pisco. The big touristy attraction here is the desert oasis Huacachina where people go to sandboard – like snowboarding but in sand. The town (if you can call it that as it only has a few hundred inhabitants) is a bizarre place as it's just a few blocks of concrete buildings surrounded by 100 meter sand dunes. It was hard to find a place to stay as we've now reached the high season for tourism. However, we found a hostel packed with Israeli tourists and booked a sandboarding tour for the next day. We had no idea what was coming though, when we were strapped tightly into an orange sand-buggy.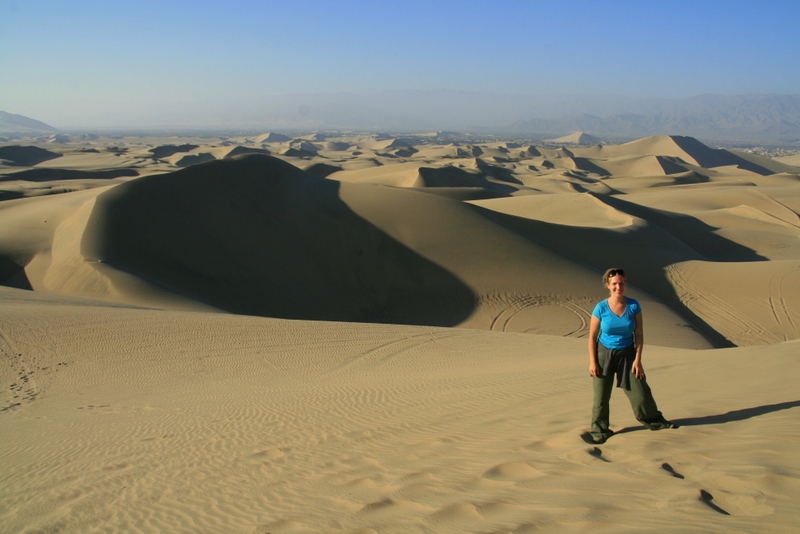 Apparently the sandbuggy ride was a bigger part of the tour than the actual sandboarding. Our driver was a complete maniac behind the wheel as he sped over the desert sand while the entire buggy shook violently. This didn't really do much good to Lisa's kidney infection either and generally hurt like hell. When we finally stopped to do some actual sandboarding we learned that we were meant to ride down the dunes on our stomachs. Wee. The buggy tour back home was even crazier than the first ride as we were literally flying over dunes and getting our bone structures shaken even more. Sandboarding was reasonably fun but the sandbuggy rides were just irresponsible. At least we saw some scenic views of the desert.