In San José we were reminded why shared bathrooms are a bad thing as we both started the day off with a nasty diarrhea probably caused by some of the Nicaraguan food on Ometepe. Hooray! We had planned to get on the early bus to a town called La Fortuna 4½ hours away by bus so we stuffed ourselves with Imodium and got going.
La Fortuna is a touristy town in the mountains close to Volcán Arenal, which is the most active volcano in Costa Rica. We found a cheap ant-infested place to let Lisa's fever drop and our stomachs rest. The following day we saw a doctor to let her have a look at Lisa who have had a randomly returning fever for about 4 months now. She blamed our malaria pills and generally too much antibiotics so she gave us even more medication and let us go.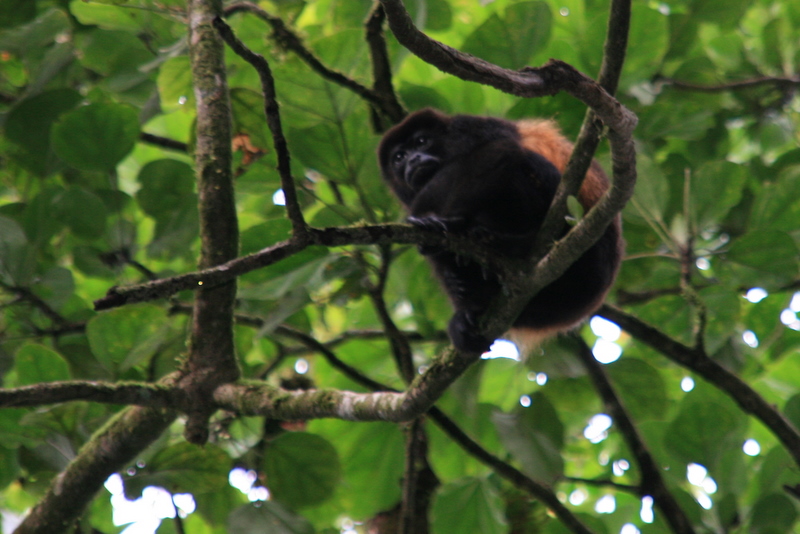 After the doctor trip we bought a tour to a nearby national park, El Silencio, Volcán Arenal and Baldi hot springs though Eagle Tours which we were very happy with. In the national park we saw howler monkeys, spider monkeys, various birds and plants. We saw the cloud covered Arenal throw up out a few large lava boulders before heading off to the Baldi Hot Springs for dinner and a pleasant dip in the hot mineral waters. They also had some water slides which had good fun value.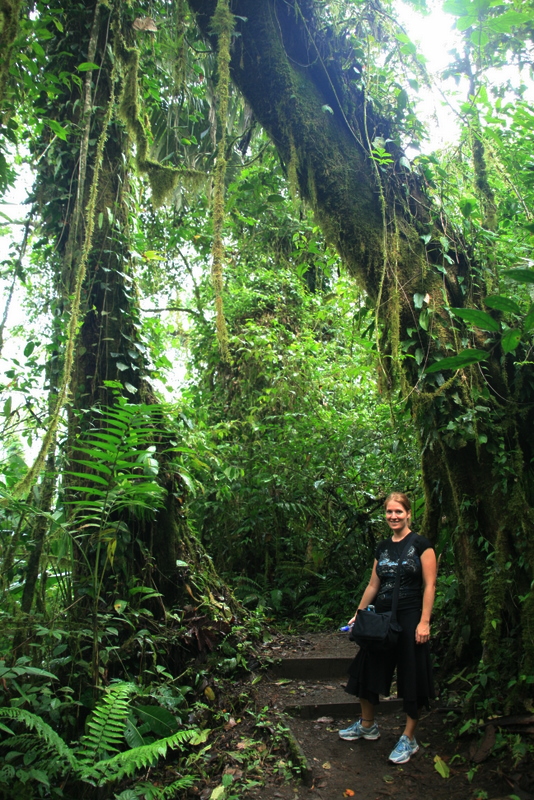 Next morning we left La Fortuna in favor of Monteverde, a national park containing mostly cloud forest. We took the scenic route with a taxi to a lake, a boat across that lake and another taxi the rest of the way to Monteverde – 2½ hours total. We found a nice room at a place called Cabinas Eddy ($16) in the small town of Santa Elena. Throughout entire Central America we've seen canopy tours or zip-lining tours as they are also called. The idea is to slide in a harness above the treetops on a steel wire and see a bit of nature from above at the same time. Should be quite scenic and fun at the same time. We bought an Extreme Canopying tour which is the same concept but 100-150 meters above ground and with the longest wire being one kilometer it sounded promising. It was great fun indeed even though the weather was a bit rainy. We spent the afternoon doing 14 of those zip-lines, a 30 meter rappel and one Tarzan swing which was just a long rope attached to a tree branch. Saw some more rainforest and monkeys in the process as well.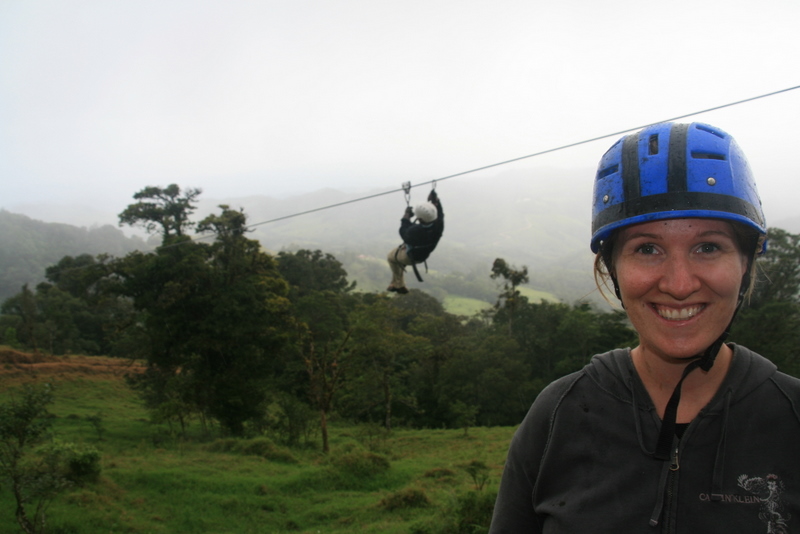 Following day we saw some exotic butterflies and poison arrow frogs at an exhibition and went back to San José. We hung out at Pizza Hut for a few hours (because they had free wi-fi) and got the night Tica Bus at 11 PM to Panama City, which was supposed to be a 17 hour trip with estimated arrival time at 3 PM next day (local time). The Panamanian border was painfully slow and we had to wait four hours before all luggage was "thoroughly" checked. After several hours of driving the bus's compressor blew up and we were stuck for an additional three hours while the Tica Bus guys tried to fix it. Realizing they couldn't they finally called for a replacement bus of questionable quality to take us the remaining three hours to Panama City.
Some of the passengers wanted to file a complaint and get some money back from Tica so when we finally arrived we had to wait in line at the Tica Bus office while the cashier ignored us for a few more hours. Incredibly bad service. All in all the 17 hour bus trip ended up taking us more than 22 hours and we hadn't seen a bed in more than 36 hours. Ridiculously tired we got a cab to the Casco Viajo district in Panama, an old colonial district with it's beautiful worn buildings slowly falling apart. Our hotel, Hospidaje Casco Viajo, which we're currently staying at, only had a room with a shared bathroom for $16, but this time our stomachs couldn't be as screwed up as last time. Right?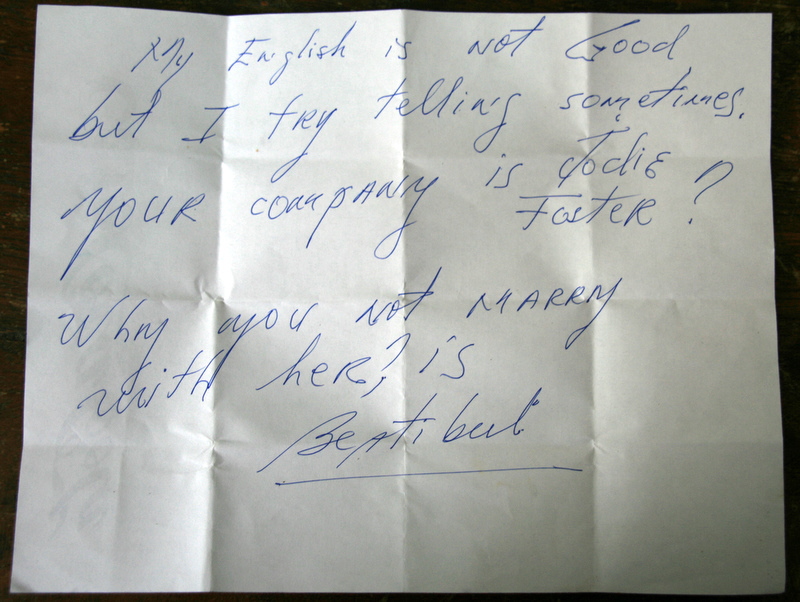 Before going to sleep we found a cheap local eatery called Café Coca-Cola (judging by the name it had to be good). Inside all sorts of characters hung out; prostitutes, night guards, a casually clad guy with a gun in his pocket, and old Panamanian men who looked exactly like you see in the movies: Nicely dressed and groomed with a hint of mafioso mixed in. One of them passed me a handwritten note saying Lisa looked like Jodie Foster and "why you not marry with her? Is Beatibul". We ate our cheap ($7 in total for food and drinks) and plentiful dinner at this hilarious place and went home to finally get some much needed sleep.
Photos from Costa Rica